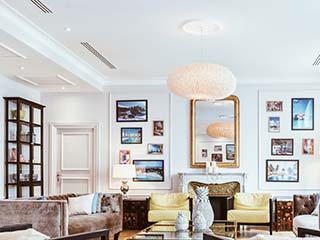 Air ducts are essential for all kinds of buildings, be it an office, apartment complex or your very own home. We at Air Duct Cleaning Alameda understand that they are needed to allow clean and fresh air to flow into the deep parts of the building. This applies especially for large buildings, where most of the rooms do not have access to any windows. Dirty air ducts can cause clogging and can have an effect on the atmosphere, making it difficult for everyone inside to breathe. This problem can cause a number of serious health issues, and can even be life-threatening to those with lung problems. We can prevent such problems from happening by cleaning them.
Let Fresh Air Indoors
Cleaning an air duct is difficult as they are built deep within the foundations of the building. Furthermore, these ducts are so vast that a normal cleaning tool will not do the job; attempting to do so may even damage its surface. We have the tools and expertise necessary to clean the ducts in your building. Our technicians can easily eliminate any kind of dirt found in these ducts by making use of different specially designed tools that can remove all kinds of dirt and other obstructive elements. We make sure that they stay clean to provide the building with much needed fresh air.
Local Company For Professional Air Duct Cleaning
We understand that these kinds of problems can arise at any time of the day. They can also come when you least expect it. That is why you can trust Air Duct Cleaning Alameda to keep your air ducts clean, as we will gladly answer your request any time. We are always open 24 hours a day and we strive to give you high quality cleaning service that your building deserves. You can leave the cleaning to us and can rest easy knowing that we are on the case. Our services are cost-efficient, reliable and fast. You can trust us to provide you with excellent service that will surely be worth the money.
Are you in need of someone who can clean your building's air ducts? At Air Duct Cleaning Alameda, we ensure that fresh air travels all over your building without any hitch. Simply give us a call, and we will send in our specialists to take a look and handle all the work. You can trust us to get the job done.